The Crew 12 journey begins!
On November 27th (today) at 00:12 Crew 12 launched its countdown site.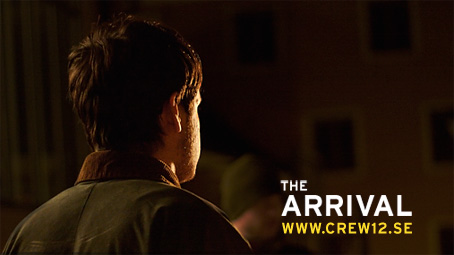 Crew 12, of which i'm a proud member, is the current class studying digital media at Hyper Island. We're really ambitious so promoting ourselves for our future internships is pretty natural. We're releasing 6 teasers on Crew12.se, which slowly tell you an interesting story. The first episode, "The Arrival", was released about 3 hours ago.
Follow the journey and make sure you check back to the site every two weeks at exactly 00:12, when we're releasing a new teaserfilm.
Oh, by the way, the films are called teasers for a reason. They are teasers for our upcoming crewsite, so there's more to come..
At the time of writing it's 84 days left. Exciting..
As everybody else in the class, I'm also available for internship August 13th 2007 to March 6th 2008.
We're simply a well-oiled machine that just won't stop working. We're Crew 12.